Amazing news from our farm: it rained this summer! It's the first time we've had significant summer rain since we bought The Big Raise in 2017. It isn't likely to be a sign of things to come (more drought, torrential rainfall and destructive storms), but it was a welcome break from emergency watering of our 600 young fruit and nut trees!
Some of our young fruit trees exploded into life this year. We had plums, mulberries and quince for the first time. Add that to the apples, pears, cherries, peaches, raspberries, gooseberries, strawberries, rhubarb, grapes, tayberries (raspberry-blackberry cross), blackcurrants, redcurrants, kiwais (baby kiwis), jostaberries (gooseberry-blackcurrant cross) and we're starting to be well stocked for fruit!
We have still have a few places for our remaining courses this autumn in case anyone's interested:
20-22 October: Introduction to Permaculture and Vegan Cooking
10-12 November: Introduction to Permaculture and Meditation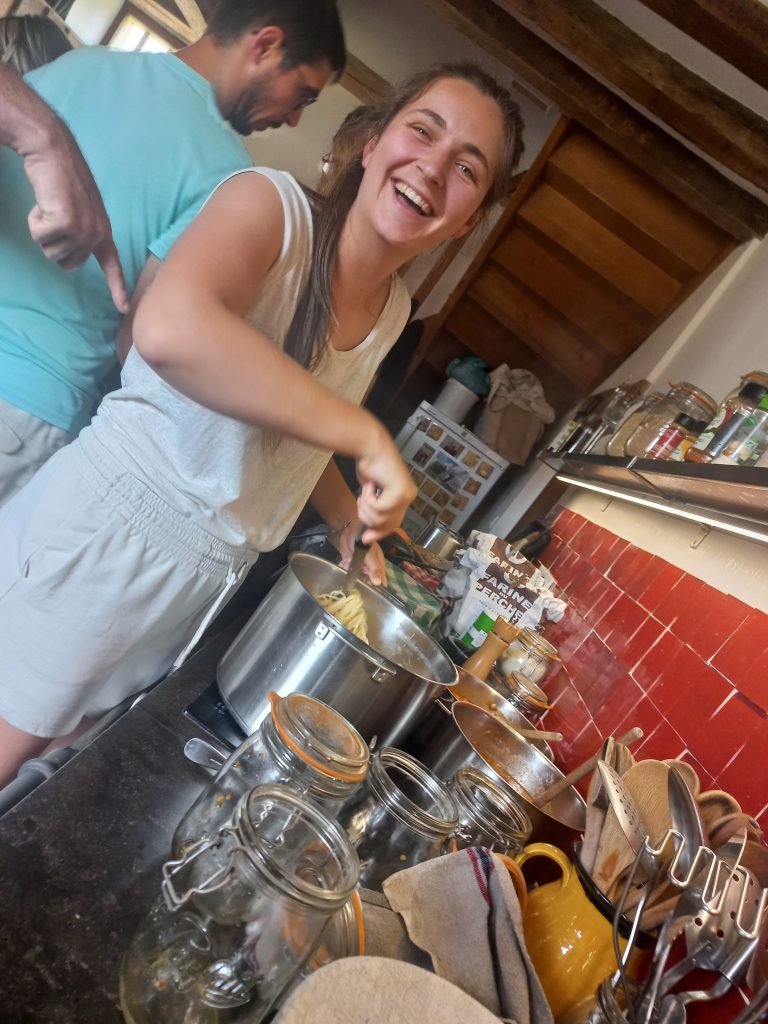 After that we're taking a break until 2024 when our first course will be Permaculture, Foraging and Fermentation in March. Those of you who have done one of our permaculture courses will know that there's always some foraging and fermentation (sour dough bread, kefir, kombucha etc.) but the two subjects are so vast that there's always more we'd like to teach.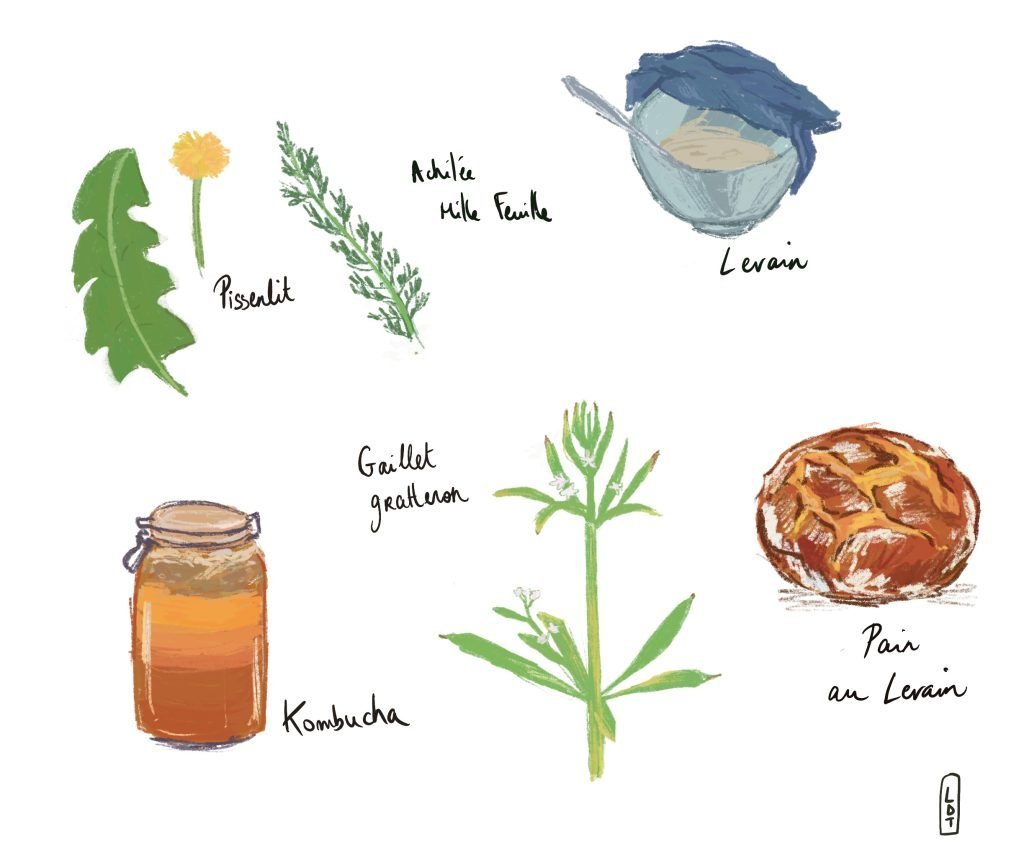 Please do spread the word. We also offer day courses or weekends for groups, so get in touch if your company or organisation might be interested.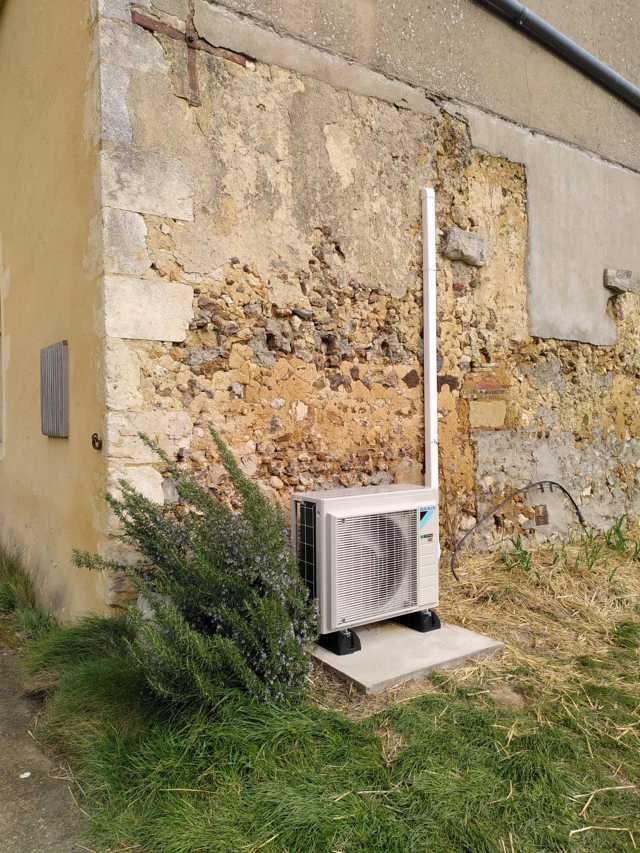 In April we had an air-to-air heat pump installed and it's massively improved the comfort levels in the house whilst using a fraction of the energy of the electric radiators. We even generate enough electricity from the solar array on a miserable day in winter to power the heat pump. Here's an article on how effective heat pumps are even in Nordic countries.
We still have the wood burner as a back-up (in case of societal collapse!) but we're going to use it sparingly because: a) it reduces the quality of the air in the house; b) wood really isn't a renewable resource; and c) burning wood produces CO2. So now we're running on the solar panels, the heat pump, heat recovery units in the wet rooms and an occasional top-up from the grid via our contract with the French renewable energy co-operative, Enercoop.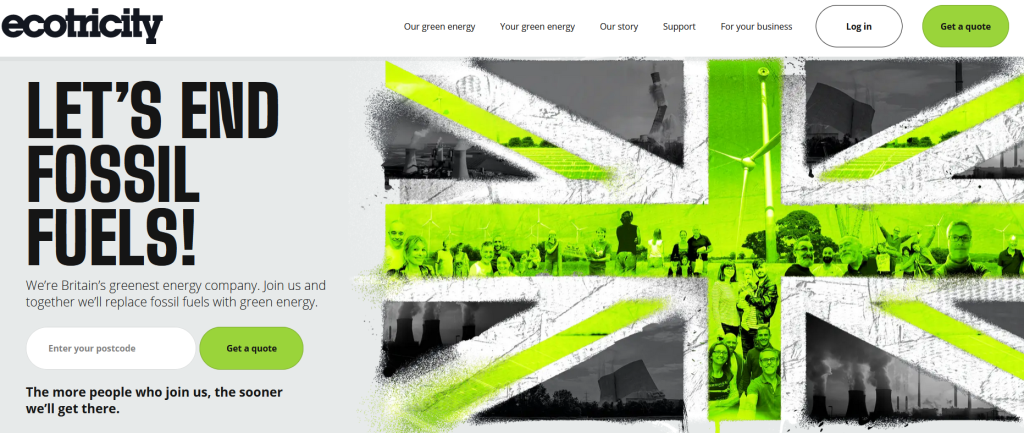 We're planning to do two more things to make the house more energy efficient: 1) replace the insulation as we upgrade the rooms; 2) buy a battery so that we can use our solar surplus when there's no sunshine. BUT we're not buying a battery at the moment because they're too expensive, too toxic and unlikely to outlive their warranties. A lot of research is currently going into energy storage, so we're expecting cheaper, less toxic, more reliable batteries within five years.
Some of our neighbours, like Louis Bonhomme above with Blanche, have started bringing us their green waste. This is great for us because we need more organic material to improve the fertility of our field and it's great for our neighbours because we're a lot closer than the waste & recycling centre 10km away. Of course the next step is to persuade them to use their green waste in their own gardens but until then we'll take it gladly!
Many of our WWOOFers and course participants come back again and again. For example, Anastasia (above), our second ever WWOOFer in June 2020, asked if she could come back to pick blackberries and make jam. That was such a success that she's been blackberry jam making with us three years in a row. This year she came in May to make elderflower cordial (although she ended up making hawthorn cordial because there were no elder flowers!) and in September (with her mother in tow!) to make chestnut purée.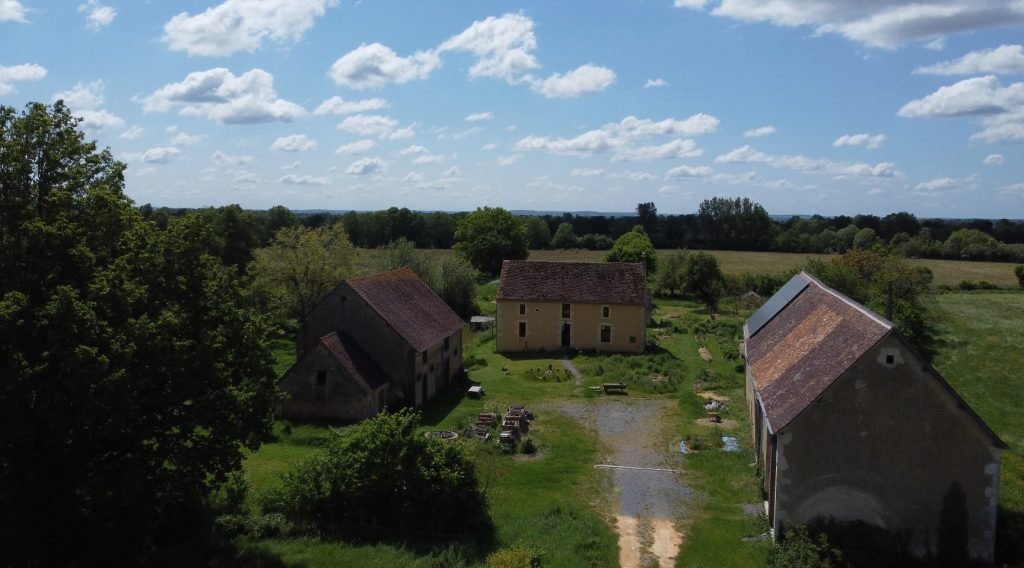 And finally, if you'd like to see some amazing footage of The Big Raise from the sky, then click on the image above for drone footage taken by Simon, one of our course participants, earlier this year.
All the best,
Alexis, Blanche, Louis & Thelma